National Business Parks Expands Lease with Biotech Company at College Park at Princeton Forrestal Center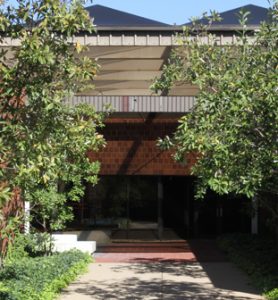 Earlier this year National Business Parks (NBP) finalized an expansion of their existing lease with Advaxis, a publicly traded clinical stage biotechnology company focused on developing cancer immunotherapies. The company has added approximately 25,000 square feet to its existing space with NBP, which will allow expansion of its manufacturing, testing, and product development capabilities, accelerate execution of pipeline related projects, strengthen the supply chain and continue to ensure a reliable and cost competitive supply of product.
"By expanding our existing specialized laboratory space and extending our lease at College Park, we are realizing the long-term growth of Advaxis we anticipated last year when we initially expanded our administrative offices, and committed to a long-term lease with National Business Parks. The space is a perfect combination of research and development, laboratory, and offices for our company," according to Sara Bonstein, Senior Vice President and Chief Financial Officer of Advaxis. Bonstein adds, "In addition to the beautiful setting at College Road East, the Princeton location is ideal for our company.  Not only is it convenient, we also enjoy being among some of the world's leading research and development companies."
In addition to the space expansion, Advaxis has extended their lease term by an added number of years, strengthening their long-term commitment to the park. Vincent Marano, Chief Operating Officer of National Business Parks recognizes the significance of Advaxis' decision to expand its operations and extend the lease period.  "Advaxis is one of several biotechnology companies that have chosen College Park as their center of operations. We are thrilled to be able to accommodate their growth needs now and in the future."
College Park at Princeton Forrestal Center, located just off the Route 1 corridor in Princeton, boasts some of the best class-A office, laboratory, and research and development office space in the area. Managed by National Business Parks, Inc., College Park at Princeton Forrestal Center is one of the area's most award-winning office complexes.  For more information on College Park please contact National Business Parks or call 609-452-1300.